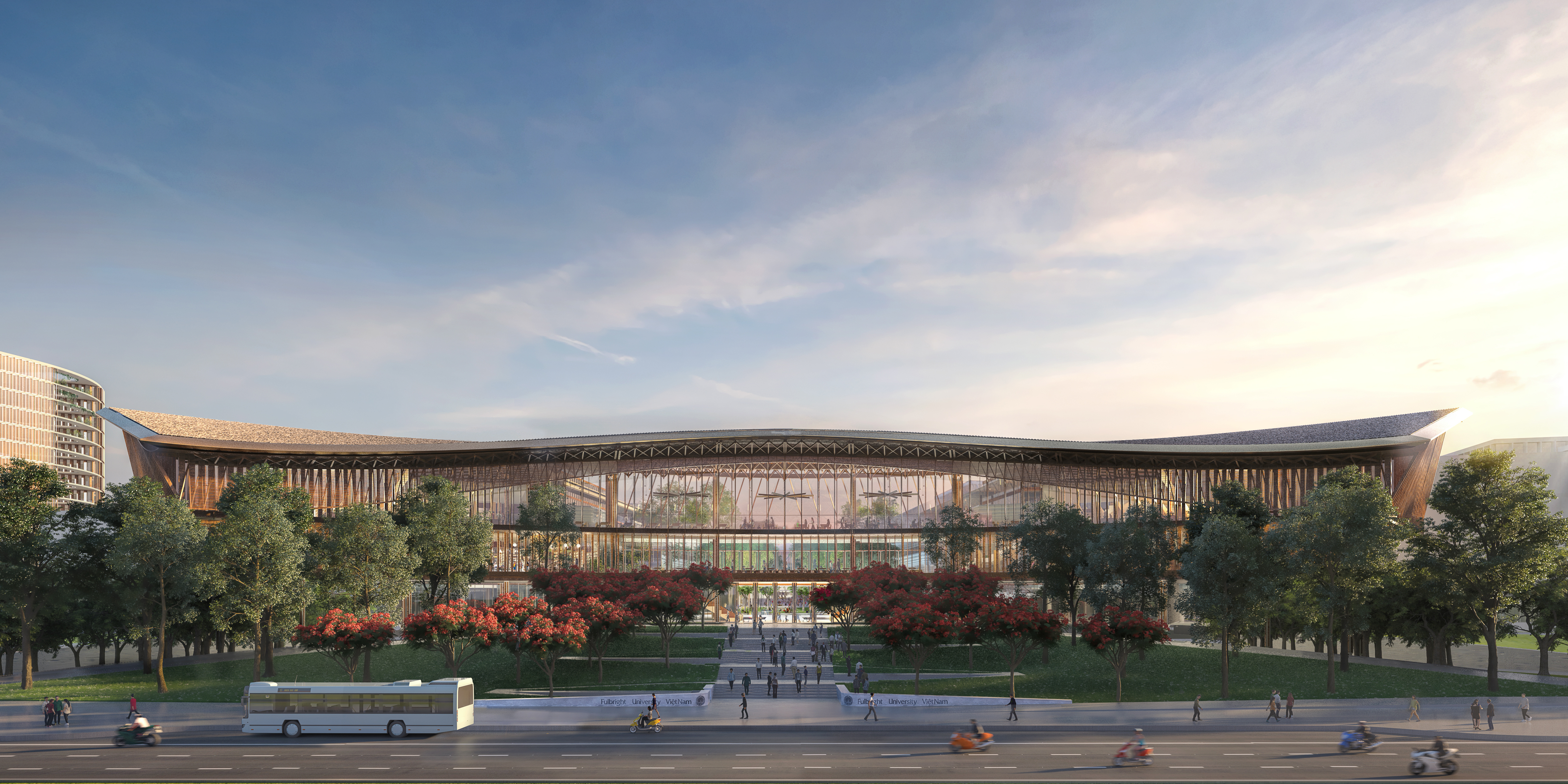 Greener by the Acre for Fulbright University Vietnam
Fulbright University Vietnam broke ground early June in Ho Chi Minh city. The 15-hectares (37 acres) campus will be the first independent, non-profit institution for higher education. The university aspires to serve Vietnamese society through innovative teaching programs with an emphasis on socio-economic accessibility and affordability.
Early decision-making was critical for this ambitious project pursuing both LEED and LOTUS certifications. Our team collaborated with SHoP Architects on the guidance in the development of a large-scale masterplan, leading to the detailed environmental design, energy analysis and benchmarking on the building scale.
With flooding as a major issue in Ho Chi Minh, Atelier Ten prioritized stormwater management to create a resilient campus. The Fulbright buildings celebrate this key environmental feature by integrating drainage and water reclamation as visible design elements throughout campus. Other key features incorporated in the site design include external shading, envelope performance, HVAC system selection, natural ventilation design, renewable energy, and daylight quality.
Our Director Nico Kienzl, alongside other SHoP project team members, will be discussing the sustainability strategies and tactics of the new Fulbright University Vietnam campus.
More details on the event can be found here.