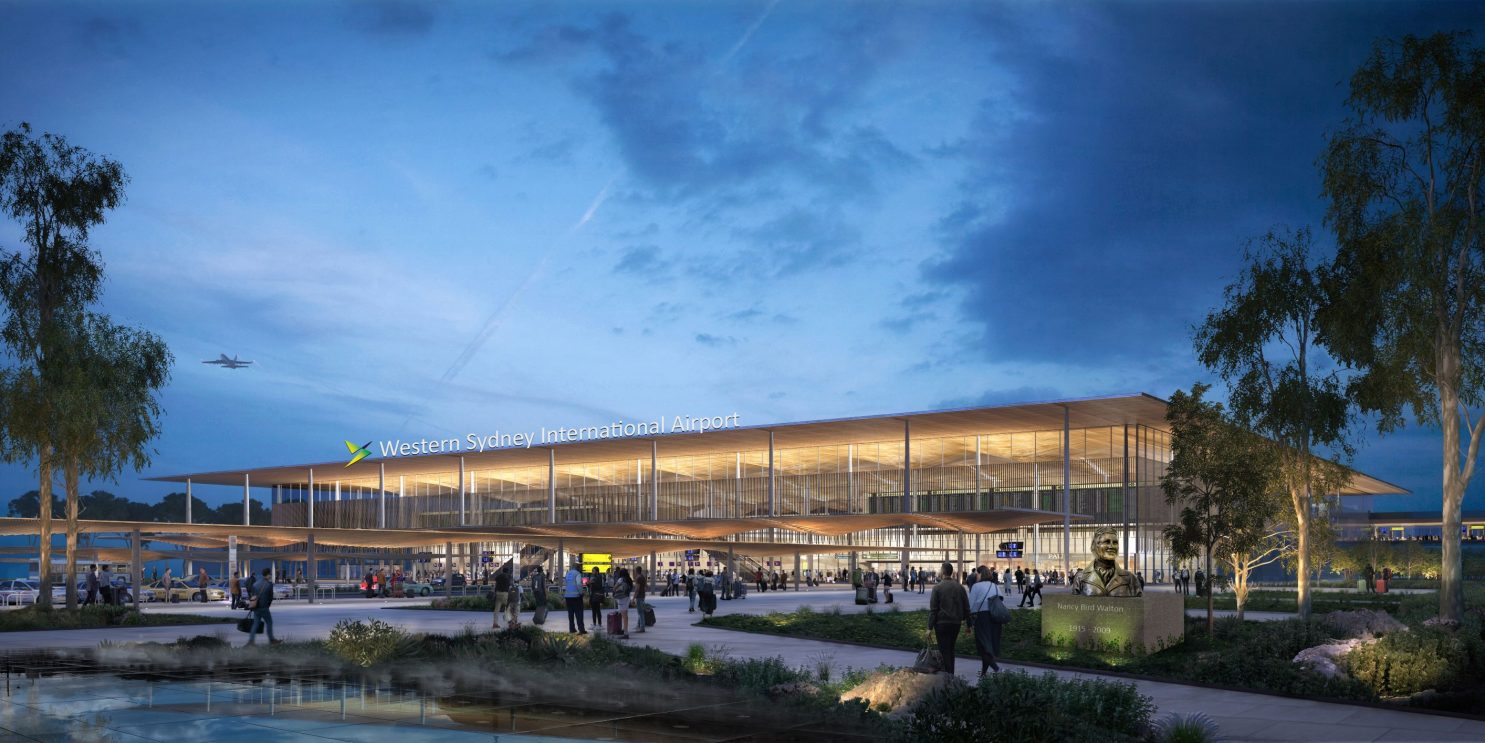 Western Sydney Airport – the largest gateway to Australia
COX Architecture and Zaha Hadid Architects have won the international design competition for the new Western Sydney Airport. Selected from more than 40 entrants the jury praised the proposal for focusing on the "customer journey while paying tribute to the Western Sydney region and natural landscape".
"While the exterior of the terminal complements the natural landscape beautifully, we've always said that our focus was on the customer journey within the terminal and that really shines through in these concept designs"
– Western Sydney Airport chief executive Graham Millett
Atelier Ten assisted with the scheme's strong focus on sustainability and harnessing the Great Australian Light. We are excited to be a part of the winning team and continue our working relationship on flagship projects with both COX Architecture and Zaha Hadid Architects. COX Architecture and Atelier Ten also collaborated on the competition winning Green Spine in Melbourne's Southbank, and Zaha Hadid Architects on a number of international projects including the Bee'ah Headquarters, Technopark of Sberbank and Lusail Hotel.
We are contributing to masterplanning, environmental design, building services design, energy analysis and water strategy for the new terminal.
The project is sensitive to its local context, reflecting its natural landscape and the cultural heritage of its indigenous inhabitants. It will feature landscaped gardens within a grand public plaza, which will offer shopping, dining and entertainment. The terminal's interior will also have timber ceilings and vertical gardens. The team will also provide design guidelines for future expansion.
Erik Moore, Project Principal and Associate Director, Atelier Ten says: "Influenced by the Indigenous Australian history and culture the design seeks a lighter touch on the earth as it provides a more sensitive lesson in global resilience. The design prioritises simple, robust gestures which work in harmony to create a welcoming and dynamic space which embodies the age old Indigenous tradition of crossing country."